Blippar – a visual discovery app now updated with facial scanning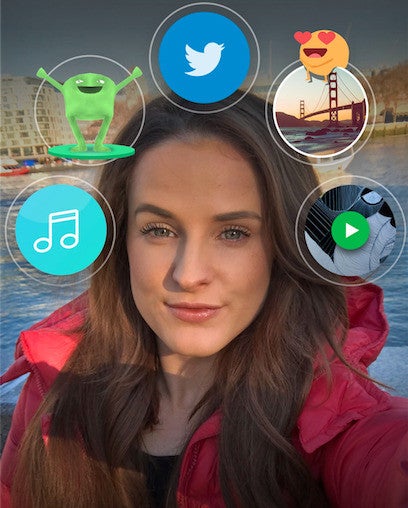 Blippar is a truly innovative visual discovery app that uses Augmented Reality and the camera of your smartphone to sort of "Google" things in the real world.
The application is fairly easy to use as one has to simply point their camera at an object, image or video they are interested in and additional information will pop up on-screen. Blippar has been recently updated with facial recognition and the faces of over 70,000 public figures have been incorporated in its database.
Today, in an interview with BBC, Blippar CTO and co-founder Omar Tayeb announced that the facial recognition feature is now open to the public, so anyone using it can upload their profile with a picture of their face in order to be recognized within the app.
Undoubtedly some people would consider this as a nifty addition, however, a few major issues regarding privacy could potentially arise. What if some of these public figures do not wish to have their face recognized? What if someone "blipps" you without your knowledge or consent? Similar questions also arose during the interview, but Tayeb assured that a profile has to be made in order for one's face to be recognized within Blippar and that all associated information or content could be deleted upon request or via the built-in functionalities inside the application.
As for the idea and purpose of these new features, Omar Tayeb has said:
For now, the intention is to be used for fun, for them [users] to express themselves, add videos, things they like, images of themselves – it's a nice social experience for them.
source:
BBC