Samsung's mobile business going strong, might have sold more smartphones in Q2 than Nokia
7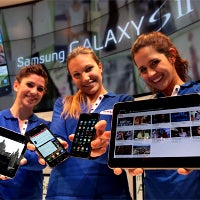 The world's N2 cell phone maker by volume reported second quarter earning, citing 18% drop in profits due to weak demand for consumer electronics like LCD TVs and the like. Its mobile business, however, is flourishing.
For some reason Samsung didn't report the total number of handsets sold, and that's for the first time in maybe a decade since it started issuing these quarterly presentations, but our estimates peg the figure between 74 and 76 million handsets sold. The profit margin from its telecom business, however, was a cool 13.7%, the highest number since 2004, due to
strong high-end smartphone sales
, like the
Samsung Galaxy S II
.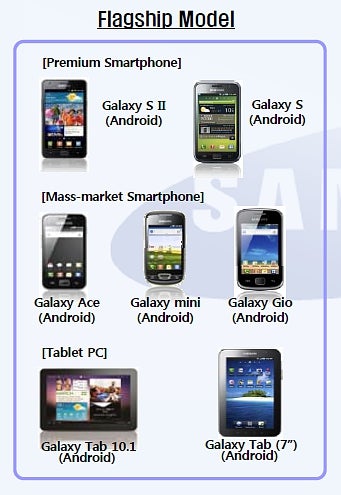 Cell phone shipments increased 17%-19% year-on-year (Samsung says "high 10%") and 7%-9% ("high single digits", the company says), compared to last quarter's 70 million handsets. The increase is entirely due to smartphone shipments, since the featurephone business registered a small decline. Last quarter Samsung had 18% of its product mix to be smartphones and tablets, i.e. 12.6 million out of the 70 million, and 57.4 million featurephones.
If the featurephone business "slight decrease" means, say, 2%, we'll have 56.25 million sold, and extracting from 75 to 76 million total handsets sold, that pegs the smartphone number 17.75-19.75 million sold, which is
higher than Nokia's sales, but lower than Apple's
. Even if the featurephone business fell just 1%, Samsung probably still sold more smartphones than Nokia, as we assume the tablets share to be fairly low.
The increase of smartphone share in Samsung's portfolio brought one more positive - the average selling price of its handsets was up in the "low 10%", which might mean anything between 1%-5%, compared to Q1, when we had $129 ASP.
With the Samsung Galaxy S II marching strong, and
its pending launch in the US
, we can only expect this upwards trend for Samsung's mobile business to continue.
source: Samsung