Samsung's global market share estimated to fall in 2018 for the first time ever (not including 2016)
27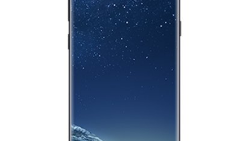 Despite having strong momentum thanks to some big winners this year, Samsung is expected to lose some market share in 2018 according to Strategy Analytics. Thanks to 2017 models like the
Samsung Galaxy S8
,
Samsung Galaxy S8+
and the
Samsung Galaxy Note 8
, the manufacturer will have an estimated 20.5% share of the smartphone market this year. But with Chinese manufacturers on the rise, Samsung's global market share is forecast to drop to 19.2% next year.
Samsung is being challenged on the high end by Apple, whose popular
iPhone X
costs $999 to $1,149. On the low-end, a large contingent of Chinese manufacturers is churning out budget priced handsets that are selling quite well.
If Strategy Analytics is right, next year will see the first year-over-year decline in Samsung's smartphone shipments ever, not including 2016. That was the year when the
Samsung Galaxy Note 7
fiasco took place. Due to issues with the batteries placed inside the Galaxy Note 7,
several units exploded
and caught on fire. The phablet was recalled twice and the entire year was a wipe out as far as Sammy was concerned.
"While the iOS-powered smartphones do not have competitors, Samsung will face tougher challenges in the Android segment."-Park Nam-gyoo, professor of business, Seoul National University.
Samsung is estimated to ship 315 million smartphones in 2018, good for a leading global market share of 19.2%. Apple is expected to be second, shipping 234 million iPhone units next year. That will be good for 14.3% of the world-wide smartphone market next year, up from an estimated 14% for 2017. Huawei will be third,
despite passing Apple for the second spot in smartphone sales this past summer
, according to Counterpoint Research. Huawei's global market share will be 10% and Oppo will be next with 7.8% of the world-wide smartphone market. As we pointed out, these figures are based on estimates from Strategy Analytics for next year.
source:
KoreanHerald