Samsung's future smartphones could pack superhydrophobic displays, new patent licensed
10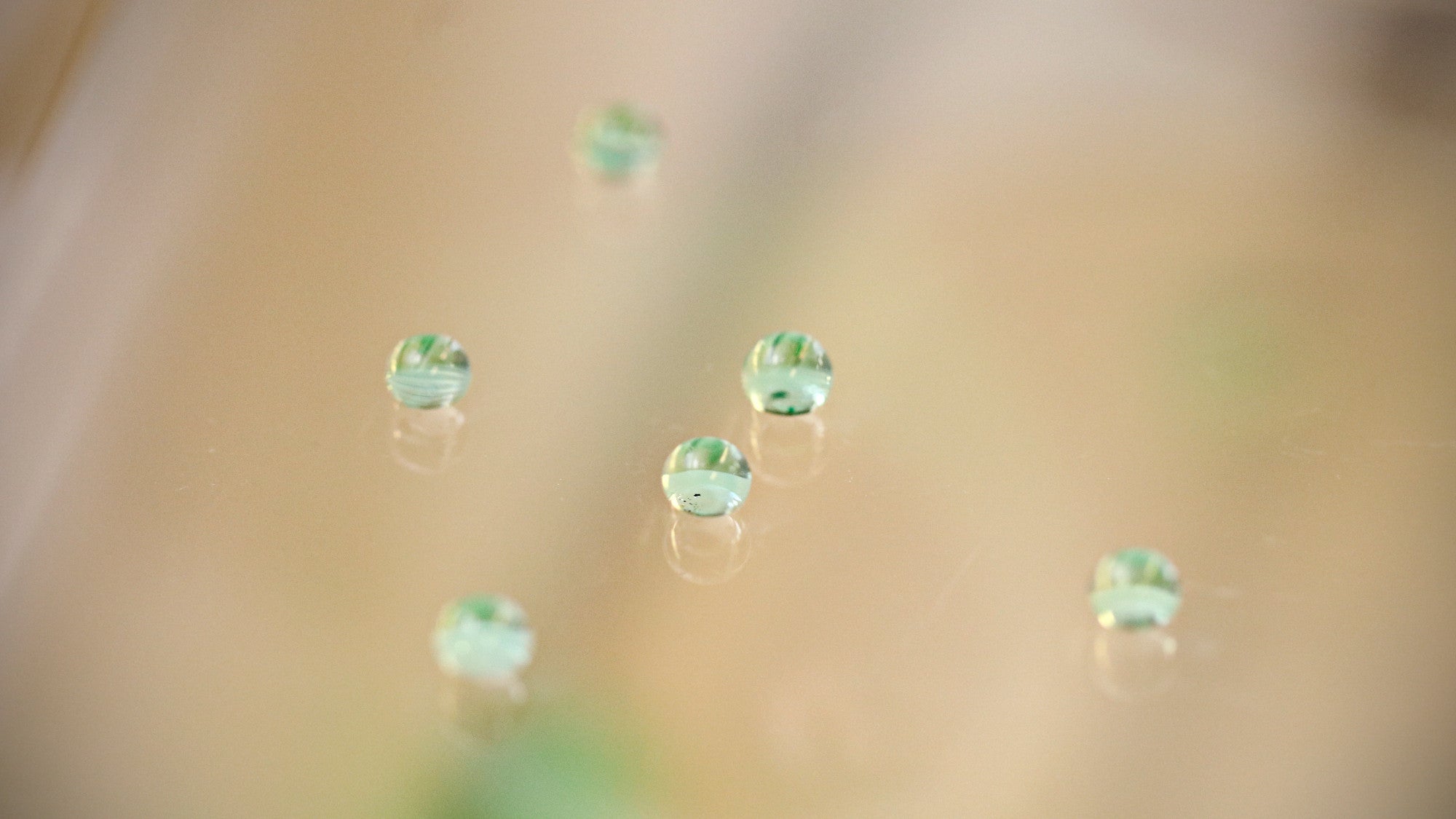 Superhydrophobic water droplets
It's common knowledge that Samsung is one of the largest display suppliers for the smartphone market. The South Korean giant provides some of the best small screens for electronics and it doesn't seem that another company is capable enough to end Samsung's reign over the display market anytime soon.
But in order to stay on top, Samsung continues to innovate, thus improving its products with new functionalities and features. The latest patent licensed by the South Korean company is related to displays and their reaction to water.
Samsung has recently licensed a new technology called "optically clear superhydrophobic film" from the Department of Energy's Oak Ridge National Laboratory. The new technology is meant to further improve the performance of glass displays on smartphones, tablets and other electronic devices.
Basically, displays that use this technology will be able to repel water, as well as dust and dirt. It also reduces light reflection and is highly resistant to fingerprints and smudges. The technology is the result of three years of research, Oak Ridge National Laboratory claims.
But what exactly does a surface superhydrophobic? The answer is simple in theory: a surface must achieve a water droplet contact angle exceeding 150 degrees. The new coating technology patented by Samsung has a contact angle of between 155 and 165 degrees, which means that water droplets will bounce off from it, taking away dust particles along with it.
The team at ORNL managed to achieve these amazing results by depositing a thin glass film on a glass surface and heating the coated glass to turn the surface into two material compositions.
Aside from its uses in electronic devices, the technology has potential for applications in solar panels, detectors, windows, lenses and other similar products. However, Samsung only licensed the technology for its use on smartphone and tablets displays.