More pics and pricing of Samsung's Wireless Charger Duo leak out
10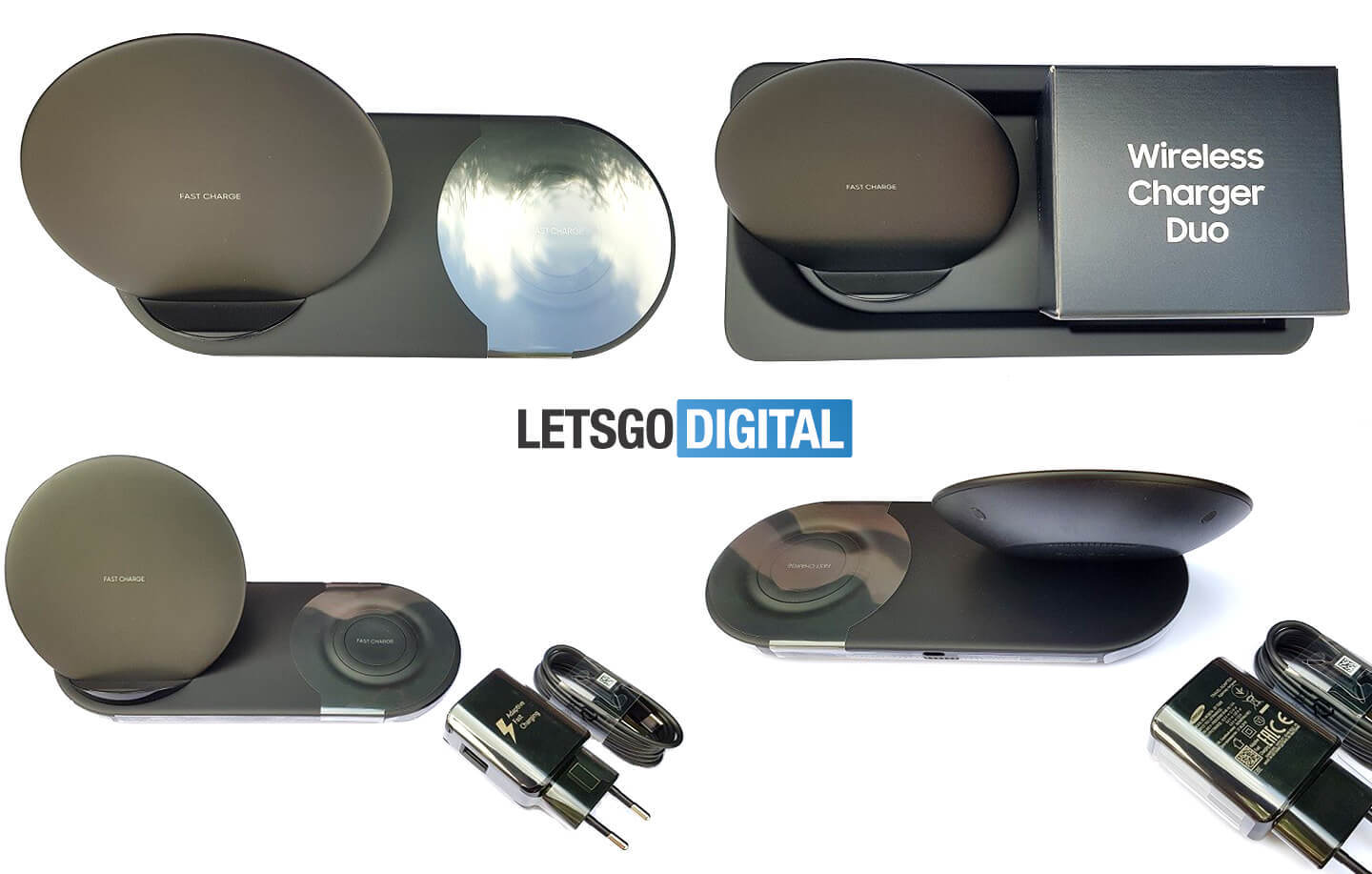 Imagine that, Samsung will soon out a
wireless charger
that can top off both a phone and a smartwatch! The company stopped just short of Apple lawyers' red line by not throwing an IconX charging into the mix. Apple's
AirPower
, however, is still
its longest-running vaporware
, and won't be appearing until the fall, while Samsung's Wireless Charger Duo will be strutting its stuff alongside the Note 9 on August 9.
Since the boxing of the Wireless Charger Duo appeared one moon ago, pictures of the actual thing have been unearthed, and the price tag reiterated. The Duo seems to be a combination of Samsung's wireless chargings pads and stands, as can be expected from the title, allowing you to charge a handset both lying down or standing up, and with an adjacent area for your smartwatch, presumably the upcoming
Galaxy Watch
, and its
Gear
predecessors, but essentially any Qi-enabled timepiece, too.
Samsung Wireless Charger Duo price and release date
The new double-charging piece from Samsung is expected to be unveiled as a Galaxy Note 9 and Galaxy Watch accessory, so mark your calendars on August 9 for this puppy. The report's insider sources claim an EUR 75 pricing, which will likely translate into the same tag, but in dollars, come this side of the pond. Given that the current 2018 edition of Samsung's wireless charging stand has a $70 MSRP, but is more often on sale than not, we'd wager to guess the Duo will find a warm welcome at this price tag.