Samsung's Windows Phone 8 "Odyssey" may be headed to T-Mobile
35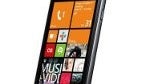 A couple weeks ago we caught word of a couple new Windows Phone 8 devices coming from Samsung,
the "Odyssey" and the "Marco"
, although there wasn't too much information about either past a few specs. Now, it looks like new info is pointing to the Samsung Odyssey being headed for T-Mobile.
The specs on the Odyssey look pretty sweet. The leak we saw before had it listed as a 4.65" HD Super AMOLED display, with an 8MP rear camera, and a 1.5GHz dual-core Snapdragon S4. The leak also claimed the device had LTE inside, but of course T-Mobile doesn't have an LTE network yet.
The new leak is a User Agent Profile that matches that information, and does say that the default browser on the device is Internet Explorer 10, which would make it a Windows Phone 8 device. The UAProf does also list LTE alongside the HSPA+, and lists the device as SGH-T899, and that "T" points towards a T-Mobile device.
Sprint launched LTE devices before it had an LTE network, so it wouldn't be unprecedented, but given that WP8 is due at the end of this year, and T-Mobile hasn't even announced testing of an LTE network, releasing an LTE device may be a bit premature. Of course, UAProfs have known to be a more unreliable source of information, so it's very likely that everything other than the LTE is accurate.
Recommended Stories