Samsung's S Health fitness app is now available for all devices running Android 4.4 or newer
12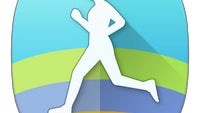 S Health, Samsung's in-house crack at health and fitness apps, has been exclusively-available on some of its top-end Galaxy devices for a long, long time. Alas, neither the company's lower-end models nor the Android offerings of the rest of the manufacturers have been able to give it a spin.
The more memorable ones of you will probably remember that even though Samsung pushed S Health as a standalone app to the Google Play Store earlier this year, it was still pretty much exclusive to TouchWiz-running Galaxy phones with Android 5.0 or newer.
Luckily, this practice is no more, as Samsung has finally made S Health available to all Android devices in the wild, regardless of their make. There is a single requirement: your device needs to be running Android 4.4.x KitKat or a newer version of the OS.
However, in order to make use of all of S Health's features, you'll need a phone that has a heart rate monitor. Don't sweat, though - even if your device has no such hardware feature, you can still make use of all other features of the app. Some of the more notable will count your steps, weight, calorie intake, as well as various other health stats. The app is free to download and use.
Recommended Stories