Samsung's "Project KQ" leaked – premium Galaxy S5 with a QHD display and Exynos 5430/Snapdragon 805 CPU to brawl with the LG G3?
61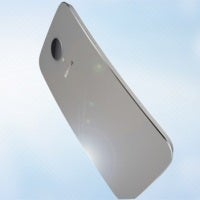 Samsung overwatch website SamMobilepresented us with a juicy leak which firmly suggests that a "premium"version of Samsung's Galaxy S5 flagship phone is in an advanceddevelopment stage. It is arguably the most detailed look at theunannounced, and previously denied device to date.
The leak begins by reinforcing therumors that the Galaxy S5 shipped with a 1080p display due toproduction problems with the QHD-equipped version. Originally, the S5was being prototyped with a 2K display, but this version wasabandoned in its third revision, which is pretty early in the phone'sdevelopment cycle. It took ten revisions until the S5 was given the"okay", and seven of these had the 1080p display. Thisserves to explain why the phone's last year leaks pointed towards aQHD screen, but as the announcement date neared, a 1080p display wasto be found in all rumors.
We know that Samsung's strategy is todevelop and release a multitude of smartphones and tablets each yearin an effort to cover all available and emerging market niches insight. Given that, pressure from LG's upcoming G3, and how close thecompany actually got to a 2K smartphone before it settled for lessriskier technology, it is entirely predictable that Samsung will findthe time and place to release the Galaxy S5 as it may have originallyintended - with a QHD display. The latest leak hints towards that,and lots more.
For starters, the addition of apreviously unfamiliar Exynos chip is suggested in some models. Thisis the Exynos 5430, which has four Cortex-A15 cores running on 2.1GHzand four Cortex-A7 cores running on 1.5GHz, an ARM Mali GPU clockedat 600MHz, and a display controller trained to handle the 2Kdisplay's many additional pixels. The Exynos 5430 also has a HEVC(high-efficiency video coding) controller that already supports up to8K UHD video (8192x4320) playback. It also boasts a dedicated audioencoding, decoding and processing processor that Samsung named"Seiren".
Additionally, the international versionof the smartphone will rely on an Intel XMM7620 LTE modem forconnectivity. It will support speeds of up to 300Mbit/s downlink and150Mbit/s uplink. This is a big win for Intel, as it marks the firsttime its technology is chosen over Qualcomm's in a high-profilesmartphone. The Korean version, meanwhile, will operate with aproprietary Samsung LTE modem, codenamed Shannon 300 (SS300).
Now, you might be asking whether all ofthis goodness will reach markets outside Samsung's homeland. It'smore likely that Sammy will offer the Exynos-equipped versionexclusively to South Korea's telecoms and perhaps a handful of Asianmarkets, while the rest of the world will get a Snapdragon 805-basedversion. Fair enough, considering the capabilities of Qualcomm'ssilicon.
The leak also contains a clue about ahigh-end tablet based on the same platform as the "premium"Galaxy S5. It will be offered in Wi-Fi, 3G, and LTE variants.
Now, we'll give you the usual adviceabout taking this information with a healthy dose of NaCl. Althoughthere are pretty solid clues that the upcoming smartphone is indeed apremium Galaxy S5 - such as the fact that the prototype carries thedesignation "Project KQ", and the Galaxy S5 we all know wasreferred to as "Project K", it could end up being a whollydifferent Galaxy smartphone. What we have zero doubt with is thatSamsung is preparing to greet the LG G3's announcement by introducinga more powerful device soon after. The LG G3 is confirmed to featurea QHD display and top-shelf components which will make the Galaxy S5seem so "yesterday" barely a quarter after its release. Andso will the so-called "premium" Galaxy S5 phone, by the way, butthis doesn't matter as long as it's making Samsung money.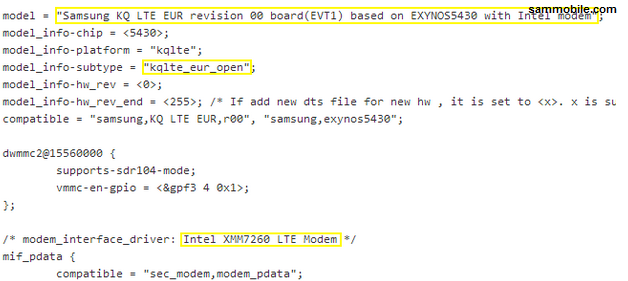 source: SamMobile