Preliminary Snapdragon 810 vs Exynos 7420 benchmarks show Qualcomm made the faster SoC - with caveats
99+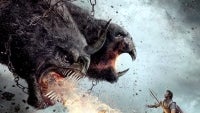 When it comes to 2015's premium mobile silicon, the situation is pretty clear-cut. In one corner of the ring, we have the Qualcomm Snapdragon 810. Designed in the USA, and fabricated in Taiwan, this eight-core monster will power all of this year's flagship smartphones, with the notable exception of one. The Samsung Galaxy S6 will mark the big global debut of Samsung's Exynos 7420 SoC - whose 14nm build and performance, as the benchmarks up to this point show, is keeping Qualcomm's executives up at night.
This is the second time the US chip-maker's global dominance is being challenged, after Taiwan's MediaTek practically grabbed the Chinese market for itself with its low-cost solutions. However, with its state of the art 14nm manufacturing process and global LTE modem, Samsung is head and shoulders above everyone else, but Intel. And it isn't just the newer fabrication process - it appears Samsung made a very powerful processor as well! But is it so fast as to to put Qualcomm out of business?

Today, we gathered up the preliminary AnTuTu and GeekBench benchmark test results of both processors, and compared them for everyone to see. Both the Snapdragon 810's and the Exynos 7420 were put through AnTuTu, running on devices with Quad-HD (2K) resolution displays. In the former's case, it was a Qualcomm Mobile Development Platform smartphone. In the latter - it was, presumably, the Samsung Galaxy S6 Edge.

Without further ado, here are the AnTuTu benchmark results:
Snapdragon 810 vs Exynos 7420 - AnTuTu Test Scores
Test
Qualcomm Snapdragon 810
Samsung Exynos 7420
Multitask
7604
7344
Run time
4006
4172
CPU Integer
8691
5573
CPU float-point
6192
5452
Single-thread integer
2322
2774
Single-thread float point
2081
2737
RAM Operations
2826
3462
RAM Speed
5053
3809
2D
1650
1638
3D
17,836
20,725
Storage I/O
2538
2572
Database I/O
700
720
Total score
61,499
60,978
As you can see clearly, the Snapdragon 810 exerts its dominance over the Exynos 7420 when it comes to the total score. It also reports better Multitasking, CPU Integer, CPU floating-point, RAM Speed, and 2D performance results. But the Exynos 7420's Mali-T760 graphics unit reported a ~16.2% better 3D performance score, which is quite interesting. Maybe the Exynos will prove itself as the better silicon for gaming after all, despite of having a slightly weaker CPU.
The key takeaway here is that Qualcomm's Snapdragon 810 SoC performance has been matched very closely by Samsung. This is great news for those waiting for the Samsung Galaxy S6 and Galaxy S6 Edge - these phones will have as much horsepower as expected from their flagship status. Also, this is the first time a major semiconductor maker races on the same track as Qualcomm, and keeps up comfortably. If Samsung manages to woo mobile technology vendors with its 14nm cutting-edge processor, it might seriously shake up the US silicon slinger's de-facto monopoly of the market.
Recommended Stories