Samsung's 7-inch oversized smartphone went through the FCC
65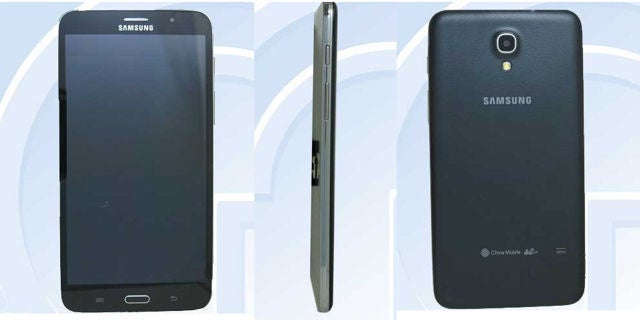 It looks like something big passed through the FCC's approval process. Call it a smartphone with a tablet complex, or a tablet that really wants to convince you it's a smartphone, the Samsung SM-T2558 comes with a 7-inch display but it has the shape of a Galaxy phone.
In terms of specs, the phone, which could be named the Galaxy W in South Korea or the Galaxy Mega 2 in other markets, has less to show. It has a 720p display, a quad-core 1.2GHz CPU (possibly the Qualcomm Snapdragon 400), a gigabyte and a half of RAM memory, an 8-megapixel rear camera, a 2-megapixel front snapper, 8GB of storage space, and either Android 4.3 or 4.4. The connectivity options are 2.4GHz/5GHz Wi-Fi and cellular GSM/GPRS/EDGE networks.
The drawings submitted to the FCC give a good picture of the device's dimensions. It measures approximately 3.9 inches (99mm) wide and 7.5 inches (190mm) tall. This means that Samsung's tablet-o-phone will be both the narrowest 7-inch tablet and the largest smartphone out there. It's an interesting device, considering it's not merely a 3G-connected tablet, but an actual oversized smartphone.