Samsung's 2010 document says Galaxy S would be better if it were more like the Apple iPhone
99+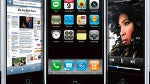 Apple had an entire 2010 document from Samsung placed into evidence during today's courtroom action in the Apple v. Samsung patent trial. The document was translated from its original Korean and has a side-by-side comparison between the
Apple iPhone
and the
Samsung Galaxy S
. Every feature of the two handsets is compared, such as the browser, connectivity, messaging, multimedia and basic function. The document was written by the Korean tech firm's product engineering team and evaluates the features available for both models. For each feature, the engineers made recommendations that Samsung should abide by in order to compete with Apple. In nearly every situation the recommendation was
to make the Samsung Galaxy S work more like the Apple iPhone
.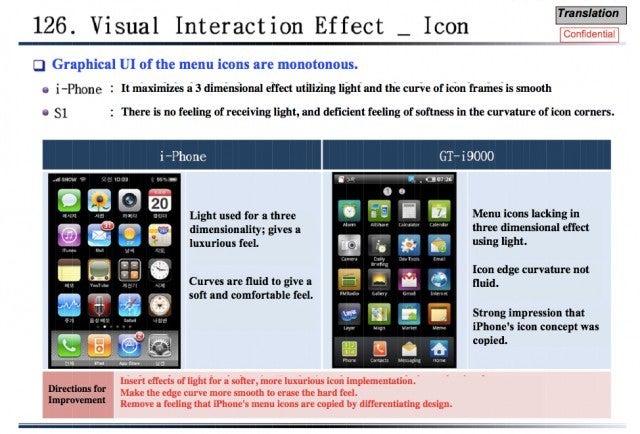 Comparing the UI
For example, in discussing messaging on both phones, Samsung's engineers said that "
receiving events is difficult to recognize and access
" on the Samsung Galaxy S. For the Apple iPhone, the engineers wrote the opposite saying that "
received messages are easily recognized and accessed
." The Samsung engineers also lauded the iPhone's effective and efficient use of space while criticizing the
poor use of space for a large LCD
on the Samsung Galaxy S. The bottom line is that the report says that S1 (the Samsung Galaxy S) would be better
if it acted like an Apple iPhone and had a similar UX
. This fits right in with Apple's charge that Samsung "
slavishly
" copied the design and feel of the Apple iPhone and Apple iPad.
Tuesday saw more expert witnesses called to the stand by Apple to prove that the similarity in design between the Samsung Galaxy S and the Apple iPhone were more than just coincidence and added up to infringement on the part of Samsung.
source:
AllThingsD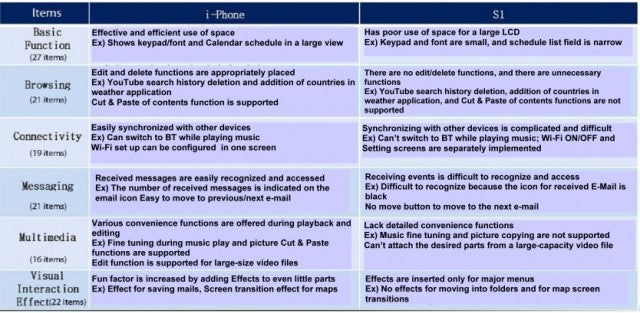 Comparing the Samsung Galaxy S with the Apple iPhone
Recommended Stories