SamsungDive helps getting your lost or stolen smartphone back
4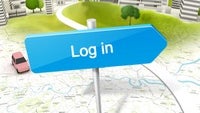 As our loyal readers are probably aware of,
losing possession of a cellphone
is something that can happen to pretty much anyone of us. Your trusty handset can always become a thief's next target or may even end up forgotten on the back seat of that cab that you took to work today.
In an effort to spare some smartphone owners from a great deal of headaches,
Samsung has decided to launch its own service
that allows you to not only track a device, but to also take control over it remotely. It is called
SamsungDive
and is currently supported on the Samsung Galaxy S II, Galaxy S, Samsung Wave, as well as on both the Galaxy Tab 10.1 and 8.9 tablets.
SamsungDive can track your device by using its known phone number and unique product ID. Upon request, the user is provided with the exact GPS coordinates of the smartphone or tablet, which can be used to pinpoint the device's location. Users can also lock their device with a PIN code, or if more drastic measures need to be taken, all personal data can be wiped off from the device's memory. SamsungDive has even more cool features like the ability to send you notifications when the smartphone's SIM card gets replaced or to let you view its call log remotely.
The best part about SamsungDive is that it is
free of charge
so it would be wise to take advantage of it and register as soon as you can. Unfortunately, the service is available only in the UK and Germany at this time, yet more countries are expected to follow suit.
Please note that in order to use the service you need to register
before
your device gets lost or stolen.
source:
SamsungDive
via
Clove Technology's Blog