The statistics behind phones that go AWOL
9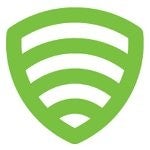 If you haven't already, there is a good chance that one of these days, maybe even years from now, you will lose a phone or perhaps even have one stolen from you. Take a look of these statistics behind the phones that go AWOL.
The fine citizens over at Mashable have all of the answers for us courtesy of data provided by mobile security specialist Lookout. First of all, we should let all of you know that if you live in Miami, New York, Los Angeles, Phoenix, Sacramento, Chicago, Dallas, Houston, Philadelphia and Tampa Bay, hold on to your phone extra tight because you are right in the thick of things. In order, those 10 cities are the top areas for cell phone loss and theft.
Over half of Miami citizens, about 52%, have lost their phone or have had it stolen
. That is an astounding number
Also amongst the 10 top worst places to lose your phone is in a restaurant/bar, leaving it on the roof of your car, in a changing room, while you are going through airport security, school, a bus or subway, an airplane and a taxi. What would all of you guess was tops on the list?
The pool is the absolute worst place to lose your phone
. Many people have been tossed in a pool or cannon-balled without realizing their phone was still in their pocket. The chance of recovering the submerged device is higher than some others, it stands in the 50-75% range, but what makes this the worst place is the fact that the chances of your phone working the same are slim. The estimated chance of the phone working again maxes out at 5%. So essentially you are hit with the double whammy.
Now why would these folks compile of this information for us? Well, the answer is simple;
54% of all smartphone users do not password protect their device
. In the event that it is lost or stolen (assuming it hasn't drowned in a pool), whoever gets their hands on it may have access to private information such as log-in credentials and maybe even credit card numbers. It is recommended that you password protect your phone, and utilize a mobile security app such as Lookout. An app like this will allow you to track down a phone if you happen to misplace it. If for whatever reason you cannot locate it, you can remotely lock or even fully wipe the device from a computer or somebody else's smartphone.
They estimate that
36% of people call their operator first
, which more times than not does not help in tracking down the lost phone. Most of the time, a lost phone will just lead to a deductible if you have insurance on your plan. So what's the moral of the story? Keep your phone close, don't go jumping into pools without checking your pockets first and most of all download an app that will help you find it or at least keep your personal information away from prying eyes.
source:
Lookout
via
Mashable