Samsung wants to design a phone that "defines our time"
19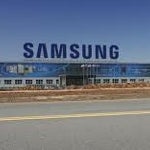 When Reuters took some time to speak with Lee Minhyouk, Samsung Mobile's vice president for design, it brought back some bad memories by
reliving the company's response to the 2007 launch of the Apple iPhone
. One model that was a major fail was the Samsung Omnia. Reuters mentioned how customers destroyed the model in public, burning it on the street. The Samsung Omnia suffered from dropped calls, auto rebooting, frozen screens and more. 27 year old
Kim Sang-uk bought the Omnia just before starting his first job and said it was the kind of phone that you would turn down even if it was offered to you for free.

It was the worst of times for Samsung as Apple was hitting the Korean based firm's mobile division hard. Telecom profits of 1 Trillion Won ($885 million USD) in the first quarter of 2010 were

sliced in half the next quarter

. It was at this time that Minhyouk and his team started to finalize work on the Samsung Galaxy S. Since its launch June 2010, Samsung has sold 44 million units of the series helping Samsung pass Apple as the top smartphone manufacturer in the world.

And while the Samsung Omnia and previous models didn't exactly set the world on fire, Minhyouk admits that without those models having been put through the paces, there would

never have been the Galaxy line

. Part of Samsung's advantage is that they can produce the parts needed to manufacture a phone in-house. That is unlike Apple which counts on vendors, including Samsung, to make things like the display, processor or battery that goes inside the phone. And while Samsung spent $9 billion on R&D last year, it ranked number 11 on Bloomberg BusinessWeek's survey of the 50 most innovative companies. Fellow countryman LG finished 7th with Sony coming in 10th.


As a designer, there's an issue of dignity. (The Galaxy) is original from the beginning, and I'm the one who made it. It's a totally different product with a different design language and different technology infused

." Handsets are Samsung's biggest area of growth, bringing in
8.3 trillion won ($7.4 billion USD) in operating profit last year. With the success of the Galaxy line,

especially the Samsung Galaxy S II

, the designers working under
Lee Minhyouk have a new found confidence. The world is waiting to see the Samsung Galaxy S III and as the days go on, the speculation keeps growing until everyone starts expecting unrealistic specs. "
I'm confident that one day

Samsung

will make a product that defines our time

," says Minhyouk, "
and I hope it's one of mine

."

source: Reuters