Samsung vs TSMC: no 'Chipgate' with the iPhone 6s, tests Consumer Reports
43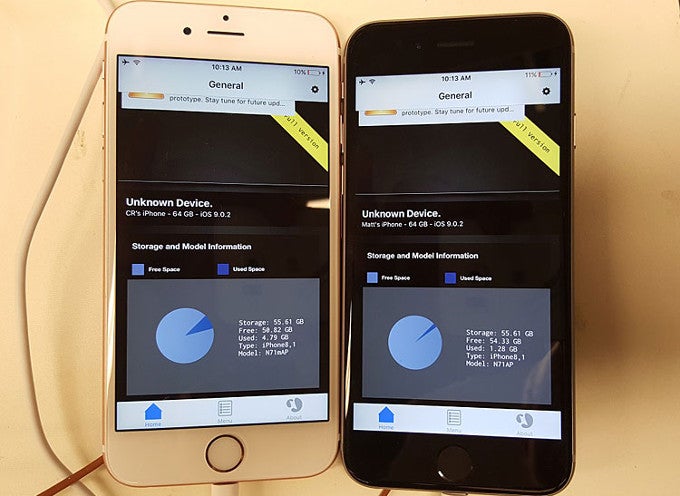 Using the Lirum Info app, the model number that has an (m) in it, is with a TSMC chip
Consumer Reports has put through its battery tests one
iPhone 6s
with a TSMC-made A9 processor, and another with a Samsung silicon, and has weighed in on the "Chipgate" issue swirling around the new iPhones.
Ever since it was discovered that
Apple has used two foundries
, with slightly different (14nm for Samsung, and 16nm for TSMC) production processes, numerous improvised or sophisticated testing has been done to determine which one is better. While the TSMC-laden gear scored slightly higher on benchmarks, Apple said that the difference in battery life between the two is
no more than 2-3%
, which has been
corroborated by most serious publications
, too, and now Consumer Reports findings reconfirm Apple's words.
They removed other variables by using the iPhones on one and the same network, and adjusting various apps, connectivity options and brightness levels to be the same. Afterwards, the tests were down with a base station emulator in a Radio Frequency isolation room - like the one used for the official talk times reported by the manufacturers, which are all standardized.
After running network connectivity and Wi-Fi browsing tests in identical scenarios, Consumer Reports basically found out that the difference in battery lives between the two iPhone 6s units was less than 2%, while the difference in heat emissions was about 1% - certainly nothing to get overly excited about, so there you have it, another "gate" bites the dust.