Samsung urges Seoul court to not issue arrest warrant for vice chairman Lee
15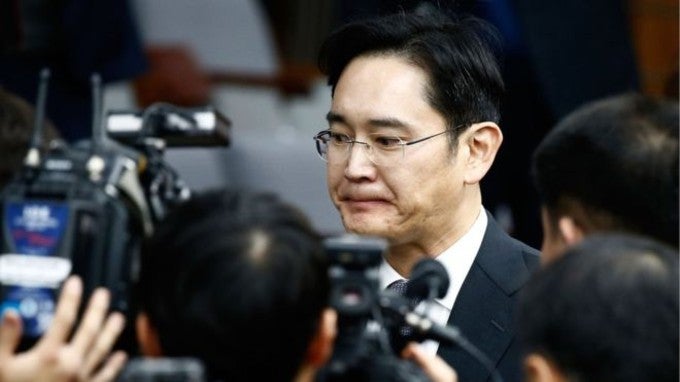 Samsung Group and several prominent members of the South Korean business community have appealed to a Seoul court to not authorize the
arrest warrant
against the vice chairman of Samsung Electronics Jay Y. Lee. Special prosecutors requested said warrant on Monday, and tomorrow the court is to decide whether Lee should face detention before standing trial for allegations of corruption and bribery.
This marks the latest development in a corruption scandal of epic proportions, which resulted in the impeachment of South Korean President Park Geun-hye. For those unfamiliar with the story, Jay Y. Lee, who serves as the de facto head of Samsung Group after his father
suffered a heart attack
, allegedly wired the equivalent of $36 million from Samsung subsidiaries to two foundations set up by President Park's confidante, Choi Soon-sil. Reportedly, the money were paid out to win favor from the country's state pension fund, which supported a merger between two Samsung affiliates in 2015. The move was supposed to smooth over the father-to-son transition of Samsung's ownership, but needless to say, it backfired in a spectacular fashion.
Samsung issued a statement on Monday, in which the company declared that it can't accept the bribery charges. The tech giant denied the allegations, while explaining that the money transfer wasn't related to the 2015 merger and arguing that it was strong-armed into offering the sum.
Officials from the company also said that vice chairman Lee can be trialed without being detained, as he was already banned from leaving South Korea due to the ongoing investigation. The statement also mentioned that the possibility of destruction of evidence is low because the prosecution already secured enough evidence following the three raids on Samsung offices.
via
SamMobile