Samsung to "significantly" invest more on bada, but Android will remain its dominant OS
30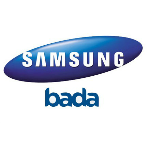 We know that bada has no market in the US, and there's no clear path for Samsung to bring it over, but we still like to keep people updated on the OS. It is Samsung's baby, and it has had a pretty nice run in other regions and now it looks like it may get even more of a push. This was a story that we missed during MWC, but it seemed interesting enough that we thought we'd pass it along now.
Samsung has obviously been killing it with its Android portfolio, and it has also reaffirmed its
dedication to Windows Phone
, but it seems that the Korean company still has big plans for its own mobile OS, bada. In an interview with Bloomberg, Samsung senior vice president of product strategy, Juha Park, said that the company is planning to invest "significantly" more in bada, and that Samsung wants "to have a full range of portfolio for Bada, from high-end to mass-volume segments."
Samsung did see relative success with bada last year, selling somewhere between 8 and 9 million units worldwide. We say "relative" because of course the Samsung Galaxy S II alone has
sold over 20 million units
worldwide since April 2011, but of course Android demand far outstrips bada in many markets. Still, it should be interesting to see what Samsung has planned for bada, especially in regards to the possible
merge with Intel's Tizen
, which is said may be the precursor to bringing bada to the USA.