Samsung to open-source bada in 2012?
66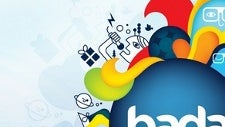 Samsung is
planning to open source its bada operating system next year
to a wide circle making it possible for outside developers and other phone makers to use the code, a report by the Wall Street Journal quotes
"a person familiar with the situation."
The move will supposedly both attract more people to the operating system and thus prevent Samsung from a heavy reliance on Google's Android platform.
At the same time, the Korean company
isn't interested in buying new software assets
like webOS, but will instead focus on pushing its own products. The move comes nearly right after Google announced it's buying Motorola Mobility in a huge $12.5 billion deal. The search company has said it doesn't plan to give Moto special privileges when it comes to Android, but Korean phone makers seem to have already taken precautionary steps.
Back to bada going open source, it's easy to
draw analogies with Symbian
. Nokia open sourced its platform in 2008, but that didn't save the platform. There's a couple of reasons for that - beginning with the fact that Nokia didn't actually publish the code for a year and ending with the fact that open sourcing usually works well with intriguing new projects to push momentum, something that Symbian was not. With bada the case is slightly different - the platform is relatively young and given the right incentives by Samsung and swift release of the code, the platform might still ride the momentum as some devs grow skeptical of a possibly Motorola-favoring Google and closed iOS.
Only time will tell the fate of bada, but what are your expectations about the platform going open source? Feel free to share with us in the comments below.