Samsung to invest record $24 billion in flexible displays and flash memory production
15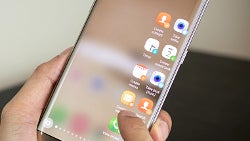 Samsung's semiconductor production is becoming its bread-and-butter business, and the OLED display manufacturing won't be far behind, it seems. The company is planning to invest the whopping $24 billion in expanding the mass production of those components, in order to meet the rising demand from its phone business and external clients.
Given that it was the first to
start a 10nm chipset foundry
in mass quantities, and the rumors that
Apple will be using its OLED panels
for the 2017 iPhone(s), it's not hard to fathom why such a huge investment. Samsung's flagships are also expected to use curved flexible OLED screens going forward, so there will be plenty of demand to be met by the new facilities.