Samsung to Italy: we 'did not slow down older models with software updates'
28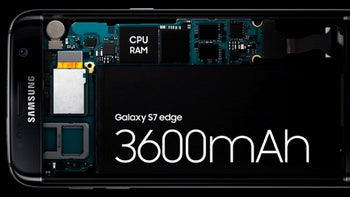 Samsung was forced to get into defensive mode again last week, when
Italian authorities launched an investigation
against it, as well as against Apple, for potentially slowing down older phones in order to force consumers into buying new ones, the so-called "planned obsolescence" in legalese.
While Apple may have had a perfectly good reason to do it, given that iPhones with older, weaker batteries, may go into shutdown mode at certain peak power demand scenarios, it doesn't really make sense in the case of Samsung, which sells many millions more of cheaper midrangers and low-end phones anyway.
Still, the Italian watchdog is pressing ahead, forcing a Samsung spokesman to react: "
There is nothing to say regarding the probe. As we previously announced, Samsung did not slow down older models with software updates
," they said. Indeed,
Samsung and LG came out
almost immediately after
Apple issued an explanation
about the older iPhones' battery and performance linkage, and declared that it doesn't have the same practice. Yet here they are again, forced to reiterate that claim, as the issue is apparently not going away in the eyes of local authorities.