Samsung teases its next processor: power evolved!
4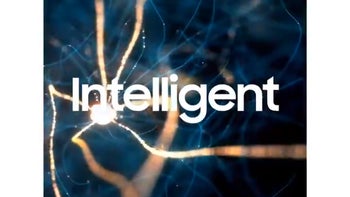 We've been hearing numerous rumors that the
Samsung Galaxy Note 10
would come with a new Exynos 9825 processor under the hood. Samsung's
first home-made 7 nm processor
will be comparable to the Qualcomm Snapdragon 855+, the whispers say. And, while Samsung hasn't announced the silicon yet, it certainly seems to be preparing a major unveiling at the August 7th event. It seems the processor itself will get a bit of stage time alongside the big Note 10 reveal.
Samsung has just posted a teaser on Twitter, stating that the next Exynos will be revealed on the 7th of August. A short generic clips plays — the chip is "evolved", "intelligent", "next-level"... you get the gist.
Power evolved. August 7, 2019. #NextGenPower pic.twitter.com/CyAHdTpi7H

— Samsung Exynos (@SamsungExynos) August 2, 2019
Now, the fans in the US of A might be wondering "Why do I care about Exynos? Samsung launches Snapdragon models here...". Well, you may have missed the spicy rumor that the States might be getting Exynos phones this year around! Allegedly, all Note 10s in the USA,
except for the ones on Verizon
, will be powered by Samsung's homemade ship! The units locked to Big Red will still have a Snapdragon 855 under the hood.
This wouldn't be a precedent — Samsung has launched Exynos-powered phones in the USA before. Namely, the Galaxy S6 and Galaxy S6 edge. Since that was the year when the Qualcomm Snapdragon 810 was getting a bit...
hard to work with
, Samsung felt it appropriate to skip using Qualcomm chips until things cooled off. So, the Note 10 rumor doesn't sound all that outlandish.