Samsung patents intriguing stretchable battery to outflex them all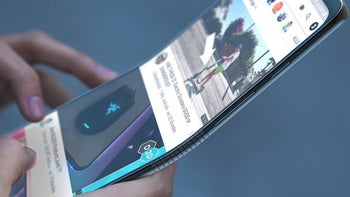 Samsung, at the forefront of flexible display production, will have an
actual bendable phone
on the market by early next year. Would it have a stretchable battery, too? Frankly, we don't know just yet, but Samsung has cornered pretty much every shape and form you can do with a flexible phone display, while its
latest patent application
, unearthed by
Geeklatest
, extends to exactly such a battery.
Back at the InterBattery expo in Korea a few years ago, Samsung already showed us a fully rollable, bendable, move-it-any-way-you-want battery. The prototypes that were presented looked more like rubber straws than the flat slabs that we are used to seeing, and it is unclear whether this is out of structural necessity, or if they were shaped that way due to the fact that Sammy plans to employ them in smart wearables.
At the time, Samsung SDI claimed that the flexible batteries will be ready for mass production in a few years, and that era might have already arrived. We don't know if this latest patent is ready for commercial production yet, but it seems like a more practical way to achieve flexible batteries, so it could be the next major step forward in mobile battery tech.

It would be interesting to see what capacity the batteries would be able to carry, and how much juice they would provide for future Samsung gadgets, be it with flexible or orthodox design. This tech could also mean easier-to-carry portable chargers, more exotic smartphone designs, and who knows what else.