Samsung stops development on Galaxy U line of phones
24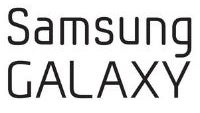 Samsung makes a lot of phones, like, a whole lot of phones; but, it looks like the company is stopping development on one line of devices that had been in the rumor mill - the Galaxy U series. There were some specs that we had heard in relation to the Galaxy U line of phones, but it never really made a lot of sense what the point of the devices was in respect to Samsung's other offerings. Now, it's unclear if we'll find out.
According to
SamMobile
, Samsung has stopped development on the line, but no reason why has been given.
SamMobile
speculates that it might just be a delay in order to focus on the launch of the Galaxy S6, which is coming up soon, and supposedly will be a big departure from previous Galaxy S series phones, having been
redesigned from the ground up
. We're not so convinced that's the reason.
Consider this: one of the devices rumored for the lineup is the SM-U500F, which was said to have an octa-core Exynos 5433 SoC, 2GB of RAM, a 5-inch 1080p display, a 16-megapixel rear camera, 8-megapixel front camera, 16GB of storage, a 2360mAh battery, and Android 5.0 Lollipop, all in a body that is just 6.15mm. A pretty nice sounding device overall, right? Yeah, but the rumored
Galaxy A7
is essentially the same device, but with a 5.5-inch display, 13-megapixel camera, 2600mAh battery, and a 6.3mm thick body. That's not really a huge difference between the two devices, and Samsung has been talking about cutting down on the sheer number of devices it releases.
So, we wouldn't be terribly surprised to see the Galaxy U series disappear altogether in order to minimize device overlap, rather than this just being a temporary development stoppage. Time will tell though.