Samsung starting to make the first flexible AMOLED displays this quarter?
41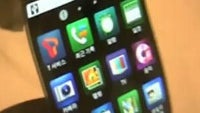 Remember Samsung promised us devices with
flexible AMOLED displays
this year? We might well get those device - the Korean company is now said to be starting production of flexible display panels this quarter, according to local news outlet DDaily.
Samsung earlier revealed those new panels will be named Youm, and now we know they will be very thin at just around 0.6mm. That's nearly three times less than current panels that are 1.8mm thick.
Interestingly, it seems that the first production run will have the displays covered with a piece of old rigid, inflexible glass.
So, yes, we might have devices with flexible displays, but not really. The displays would still be protected by the rigid glass so you won't be able to actually play around with the flexible part. So while this might be coming in 2012, the truly flexible screens that you can play with on devices are expected to arrive later, maybe in 2014.
source:
DDaily
via
TheVerge