Samsung's smartphones could eventually include sensor holes in their frames
31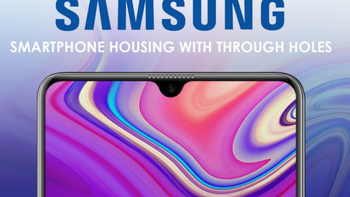 Illustration based on the patent
Samsung's next major release looks set to adopt a tall 19.5:9 display complete
with a small hole
that will house the front-facing camera. This leaves essentially no room for the other necessary sensors but, from the looks of a new patent, Samsung may have already found a solution.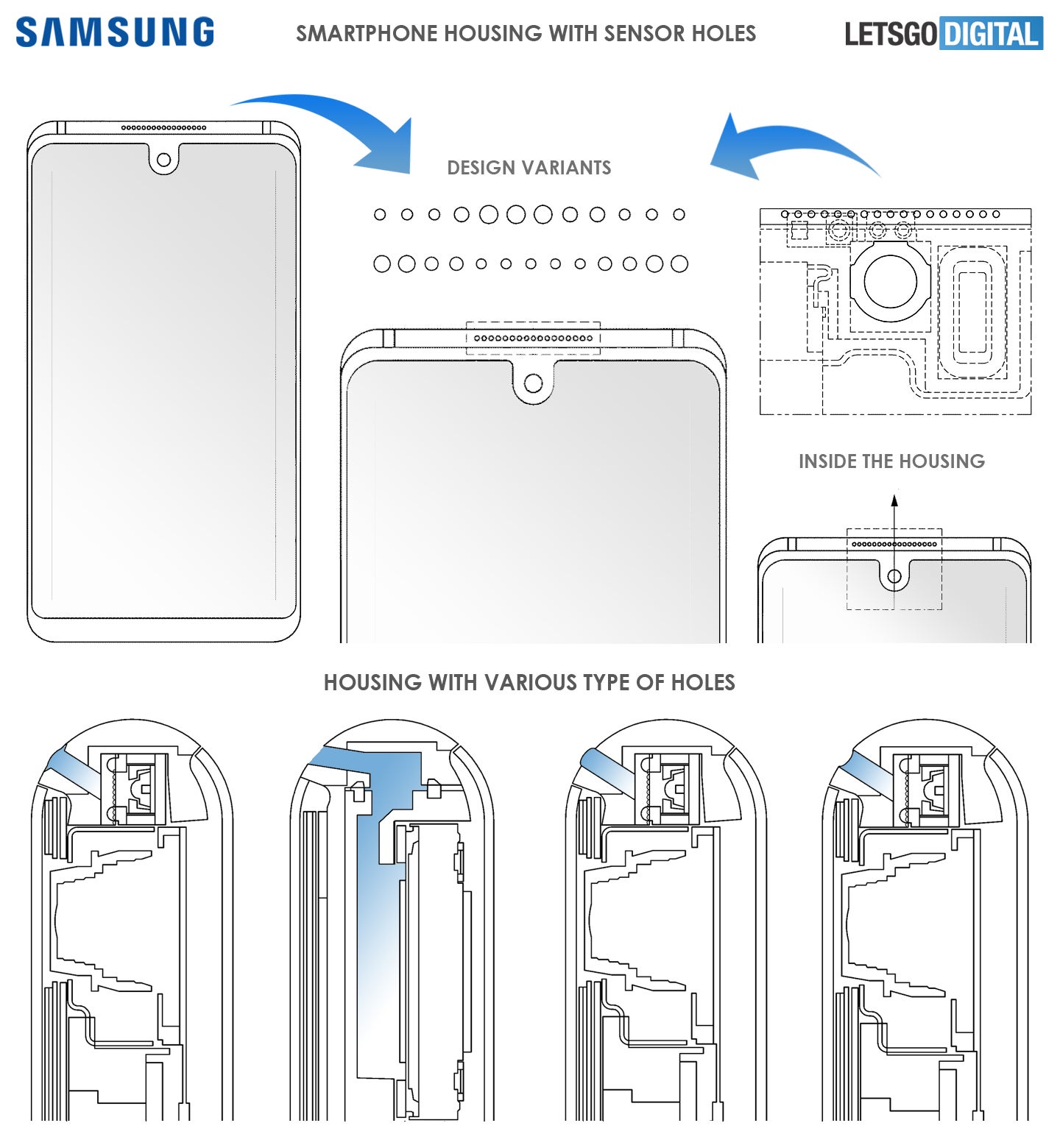 Filed back in April of this year and granted quite recently, the company's latest patent envisions a device that includes a number of tiny holes along the top portion of the metal frame. These would then be used to accommodate the various other elements that are necessary such as the proximity sensor, the in-ear speaker, the 3D facial recognition unit and more. As not every sensor is the same size, however, some holes can be made bigger than others. Also, in the hope of keeping things looking sleek, the holes would be arranged by size.
In this particular patent, the device envisioned also uses a notch. But considering the company has continued to mock the feature and the fact that its next major release may use display holes, it's extremely unlikely
Samsung
will introduce the feature on its smartphones.
Considering the
Samsung Galaxy S10
is expected to adopt a tall 19.5:9 display too, there will presumably be very little room left for a bezel above and below the display. If this is indeed the case, it certainly wouldn't be surprising to see the South Korean giant make use of this patent.