Samsung Galaxy S10 may debut with super-fast UFS 3.0 storage
13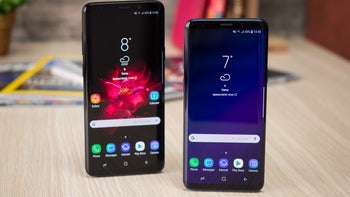 The UFS 3.0 (Univeral Flash Storage) standard was announced earlier this year, promising to double the memory bandwidth of UFS 2.1, which is the current go-to standard for flash storage in the mobile space. The Samsung Galaxy S10 may be the first smartphone to feature the new ultra-fast storage when it launches next year.
Samsung's head of mobile memory product planning Jay Oh revealed at this year's Qualcomm 4G/5G Summit in Hong Kong that the company will launch its next wave of UFS 3.0-enabled devices in the first half of 2019. Though the Galaxy S10 itself wasn't mentioned by name, it is a very likely candidate for the tech to debut on.
Samsung is expected to launch
several models of the Galaxy S10
, one of which is said to be 5G-ready, and it is the most likely one to get UFS 3.0. The cheapest Galaxy S10 model is expected to come with 64GB of internal storage, and since UFS 3.0 will be offered in capacities of 128GB and up, this model is not likely to get the new, faster storage.
Previous leaks suggest that in 2019, we'll see three Galaxy S10 models from Samsung. The Galaxy S10 and so-called Galaxy S10 "Lite" are set to pack 5.8-inch displays, while the larger Galaxy S10+ is expected to boast a much larger 6.44-inch screen. All three are said to feature OLED screens, though only the Galaxy S10 and S10+ will have curved edges. The phones are likely to be announced at MWC 2019 in February.
ALSO READ:
Recommended Stories