Samsung says March 10th Android 4.0 update was a mistake
41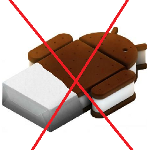 Samsung giveth, Samsung taketh away. The news that Samsung's Philippine web site had announced that the
international version of the Samsung Galaxy S II would be receiving the Android 4.0 update
on March 10th had electrified overseas owners of the device who couldn't wait for tomorrow. But you might as well stop the celebration as Samsung is sobering everyone up with the information that
the news was a mistake
. Samsung had even spread the news with a tweet, adding to the problem.
causing the delay in disseminating the update
for Stateside Galaxy S II users. And now that no one is receiving the update on March 10th, U.S. users of the model can admit that they were a little bit jealous of their overseas brethren.
Where there is smoke, there is fire which means that even though international users of the Samsung Galaxy S II won't be receiving Ice Cream Sandwich on Saturday, the update should be close at hand.
source:
Phandroid