Samsung rumored to have started work on the Android 5.1.1 update for the Galaxy S5
6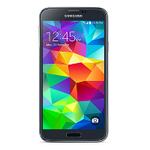 A few days ago, we told you that T-Mobile is now rolling out the
Android 5.1.1 update for the Samsung Galaxy S6
, being the first carrier on the globe to do so. Now that the company has completed work on updating its latest flagship series to the most recent Android version, a new rumor claims that Samsung is now working on a major update for the Galaxy S5. Although not explicitly mentioned by the sources, chances are that this will be Android 5.1.1 update for the Galaxy S5.
An update to the most recent Android version would certainly be welcomed by owners of the
Galaxy S5
, although chances are that the update will be limited in regard to new features. Although rumors argued that the Android 5.1.1 Lollipop update for the Galaxy S6
will bring support for RAW photography
as well as the
Guest Mode feature
that Nexus devices have enjoyed since 5.0 Lollipop, the update that T-Mobile is currently rolling out for the S6 series doesn't come with either. According to a recent rumor, Samsung will
debut both of these features with the Galaxy S6 edge Plus
in the third quarter of the year.
Android 5.1 is mostly focused on fixing bugs and improving performance, being severely limited in terms of new features. The ability to join Wi-Fi networks and pair Bluetooth devices from the Quick Settings menu and the new User Protection feature are the only new additions.
Since Samsung is rumored to have only recently started coding away at the new update for the Galaxy S5, you probably shouldn't expect to see the handset updated to Android 5.1.1 update anytime this month. Galaxy S5 owners are certainly looking forward towards getting their taste of
Android M
, but they probably have a bit of waiting ahead of them.
The same rumor also mentions that Samsung is now testing Android 5.1.1 on the Galaxy Note 4, with the update estimated to reach handsets around the world a couple of weeks after the new Android version is fully rolled out to the Galaxy S6 series.