Samsung reportedly working on a new smartphone series called the Samsung Galaxy O
32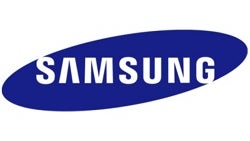 According to a recent rumor, Samsung is planning to launch yet another smartphone series this year, the Samsung Galaxy O.
For about a couple of years now, Samsung officials have been claiming that the company is about to limit the number of smartphone models that it launches each year. Indeed, with so many Samsung smartphone models currently available, potential customers are left a bit confused as to what models are best suited for their personal needs. However, it turns out that Samsung has no intention of slowing down the tempo any time soon.
According to insider sources quoted by Sammobile, Samsung is gearing up to launch a new smartphone series. At the moment, not much is known about the Galaxy O series aside from the fact that the manufacturer is likely to debut two smartphones in the series. These are allegedly codenamed the SM-G550 and the SM-G600, and are expected to be launched as the Galaxy O5 and the Galaxy O7.
At the moment, we don't have any further information on the possible specs and features of the two handsets. One speculation on our behalf is that, if Samsung maintains its naming convention, then the Galaxy O5 should come with a 5-inch(ish) display while the Galaxy O7 should be a 5.5-inch phablet.
If this rumor turns out to be accurate, it will be very interesting to learn what segment of the smartphone market the Samsung Galaxy O series will address, especially since Samsung already has no less than five smartphone series on the market. If you need a recap, the Galaxy J and Galaxy E series are entry-level and mid-range devices, the Galaxy A series is made out of metallic handsets with moderate processing power, while the Galaxy S and Galaxy Note series addresses the high-end segment of the market. Where could the Galaxy O series fall?