Samsung registers 3 more Galaxy series names
13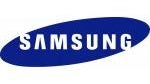 If only we could build a perpetual motion machine based on smartphone names, we would be able to power the world indefinitely. Instead, we have to rely on batteries and snark to keep us warm while manufacturers methodically work their way through all known words and into the unknown as they continue to create new names for their devices.
This time, we're getting three more names for Samsung Galaxy devices. The
last time Sammy registered
Galaxy names, they were a little bit on the silly side with the Galaxy Lift, Galaxy Perx, and Galaxy Sire. This time around we get one silly name, the Galaxy Velvet, one extra silly name, the Galaxy Metrix, and one name that came straight out of the comic book that we drew in middle school, the Galaxy Legend.
Of course, we can't really sue for trademark infringement for a comic book that's likely still in our parents' basement, and although if HTC ever wants to put out a new version of the 2010
HTC Legend
, that may be a fight there.