Samsung pulling back on Tizen?
16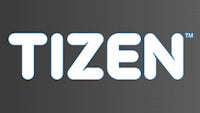 According to industry sources, Samsung might be breaking the hearts of other Android developers by
slowing down
its development of the Tizen OS. Seeing that it would benefit its Android competitors by releasing a Tizen flavored device, Korean based Samsung is in no hurry to complete development of a smartphone powered by the OS. And while Co-CEO J.K. Shin has denied that his company has stopped working on Tizen, he did not say anything about a delay. Originally expected to launch August 1st, the last we heard is that
the first Tizen phone might not hit the market until October or November
.
The drum beats for Tizen were at their loudest when it appeared as though Samsung wanted Google to understand that Samsung's success with devices like the
Samsung Galaxy S III
and the
Samsung GALAXY Note II
had a lot to do with the manufacturer itself and not just the Android platform.
While at the time, there was talk about Samsung switching to Tizen for its smartphones, that seems unlikely considering the huge market share that the Google open source OS owns globally. Swapping Android for an unproven platform would not only be likely to knock Samsung down from its leadership among smartphone manufacturers, it would probably breathe some life into other Android handset producers like HTC and Motorola that are trying to recapture attention from the smartphone buying public. Knowing that a Samsung move to Tizen could positively impact its wholly owned Motorola subsidiary is probably one reason why Google has been so calm about the whole affair.
source:
DigiTimes