Samsung preparing own Gear Glass wearable, plans April-May 2014 release date
16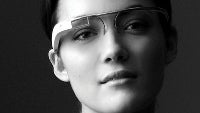 Here is a juicy rumor: Samsung is working on a wearable computer similar to Google Glass that it is planning to release under the Gear Glass brand somewhere around April and May next year. First, let's say that of all companies, Samsung is probably the least surprising name to emulate a new category, and second, we need to clarify that this is merely a rumor with no solid evidence to it. It comes from Russian blogger Eldar Murtazin, a person that has a mixed track record and was mostly known for his inside sources within Nokia. It's not clear what are Murtazin's sources for this scoop, but we'd guess Samsung Russia might be in the culprit.
Do we know anything else about this supposed Samsung Gear Glass? Not really, but we have to once again stress how wide and deep Samsung's portfolio is and how the company has been willing to experiment with everything including its new Gear smartwatch. The experiments are not always successful, but it is trying to touch all form factors, so why not give Glass a shot?
Lastly, let's stress that Samsung making a Gear Glass wearable computer is merely a rumor that should be taken with a grain of salt. We'd be looking for more evidence for this until we take it seriously, but with our limited knowledge right now, do you think it's possible? What would you expect this supposed Gear Glass to look like?
Samsung developing own version of Google Glass. We will see it (probably) around april-may under Gear Glass brand

— Eldar Murtazin (@eldarmurtazin) October 7, 2013
source:
@eldarmurtazin