Samsung pours $1 billion in its Texas chip foundry, aims to hit 4nm processors by 2020
17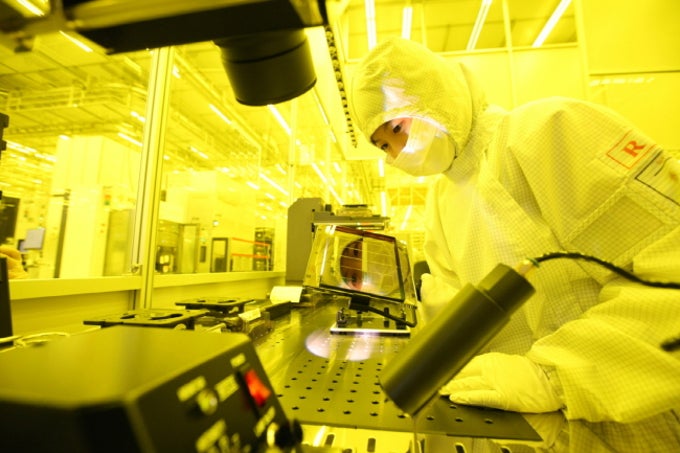 Back in 1997, when the
Samsung Austin Semiconductor facility
was established, it must have been hard to predict that today it will be one of the most advanced chip foundries globally, churning out the latest generation of mobile chipsets and memory for clients like Apple with its A-series processors, or Samsung itself. The Korean conglomerate just poured in another
promised billion
to the $16 billion it has invested in Texas since the semiconductor fab's inception. The reason?
Why, the "fourth industrial revolution," mind you. Building on the third digital one, the fourth will usher us into the interconnected IoT world, and Samsung wants to be ready. The Austin chip foundry will thus be at the forefront of the system-on-chip supply for various applications, including "
faster and more efficient chips for smart and connected devices with always-on displays
." That last part caught out attention, as there was a rumor yesterday that Samsung may be releasing the Galaxy S9 with
both 7nm/8nm chipsets
, perhaps just like last year's processor nodes were executed with 14nm/16nm models, but all in the frame of the same chipset generation.
What lies beyond the 10nm Snapdragon and Exynos chipsets of today that we find in high-end phones like the
Galaxy S8
? Well, it turns out that Samsung will be gunning for the next 7nm production node for next year, and the impossible-sounding 4nm chipsets in 2020. The reason for the "impossible" moniker is that apparently after 5nm the production yields get very dicey, so Samsung may need more time than the usual to iron out the kinks. A 4nm Galaxy S11 with always-on display in 2020? Sign us up.