Samsung patent explains how the Samsung Galaxy Note 7's iris scanner might work
48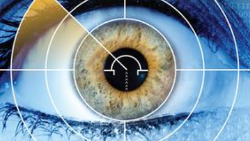 The
Samsung Galaxy Note 7
is the most eagerly awaited handset at the moment. One of the new features expected on the phablet is an iris scanner which can be used to verify one's identity for mobile payments, and to unlock the phone. The company still plans on including a fingerprint scanner with the device since consumers might not feel comfortable yet using their eyes for identification. Apparently, this will be a process that will take some time.
Regardless, Sammy has filed for a patent for the system that it might be using on the Galaxy Note 7's iris scanner. The system, using multiple-cameras, will first capture the eyes and face of a user. It then employs three lenses to make sure that the iris being scanned matches the earlier recorded image. Infrared rays could be aimed at the eyes, controlled by the Applications Processor.
The first lens on the iris scanner will feature two narrow field lenses that will focus on the user's eyes. The second lens has a wide field of view to capture the face of the user. If the face or eyes cannot be recognized, a voice message will be pushed out telling the user to try again. Since most smartphone users aren't used to using an iris scanner, we'd expect most to hear that voice message over and over until they get the hang of batting their baby blues at their handset to get it to unlock.
The Samsung Galaxy Note 7 could be unveiled on August 2nd, and released in the middle of that month.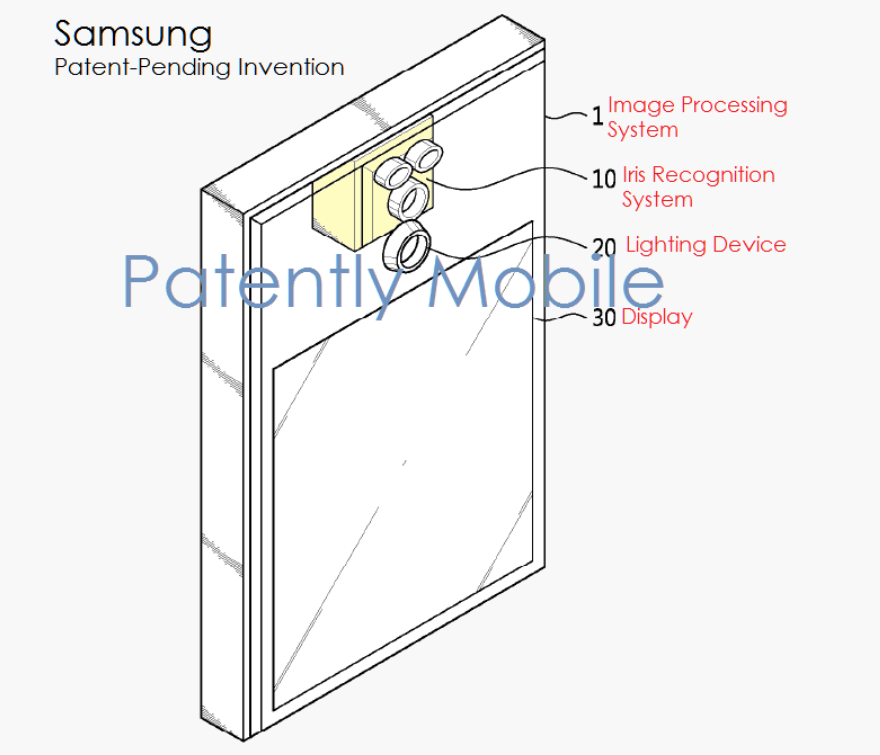 Samsung files for a patent on its iris scanner
via
PatentlyMobile
Recommended Stories