Samsung net profit jumps 83%, hopes to sell 20mln Super AMOLED handsets in Q3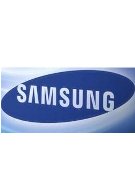 Samsung announced 83% net profit rise year-on-year in the second quarter to $3.6bln. Demand was strong across the board, with a whopping sevenfold sales increase in its core semiconductors business. TV and panels sales also rose significantly, and the company announced it should be able to keep up with the demand for LCD and LED panels in Q3.
It didn't mention anything about the Super AMOLED demand, though, maybe because it hopes to sell 10mln units of both the Galaxy S and the Samsung Wave phones in this current quarter. Nothing wrong with wanting to keep your major advantage to yourself, especially considering that the average selling price of Samsung's handsets fell in Q2 because of the competition, despite the nearly 64mln handsets being pushed out.
The company is the world's second largest cell phone producer, but, similarly to the largest one, Nokia, most of the business comes from basic handsets - only 30% of the company's phones sold in Q2 were touchscreen, for example.
source:
SamsungHub