Samsung may be building a new Facebook phone
26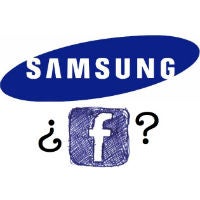 The first attempt at a "Facebook phone" was the
HTC First
, which was an unequivocal failure and was discontinued less than two months after its release. Even Facebook Home, which was the company's attempt at an Android launcher didn't capture the attention of the public (even if it was
very sticky
). But, it seems that Facebook may be trying again, and this time it may be Samsung building the hardware for Facebook.
Word has it that Mark Zuckerberg met with Samsung's Vice Chairman, Lee Jay-Yong at Samsung's headquarters in Korea, and the two talked about "futuristic business projects". This isn't the first time that Facebook and Samsung have met either, this is actually the third time, and the rumor is that Facebook is searching for a hardware partner to work on a new Facebook phone. Of course, Samsung was one of the companies Facebook met with before going with HTC and the First, so this may not come to much.
There is always the possibility that Facebook is trying for a less aggressive strategy and trying to get its apps pre-installed on Samsung hardware, which seems like a far more reasonable explanation. The South Korean media feels like it is something more, but we'll believe it when we see it.