Samsung made the right call: we don't need no hardware buttons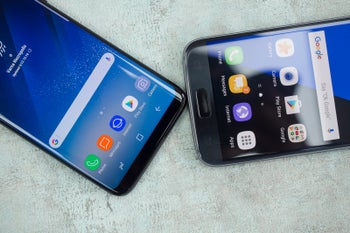 Lately, hardware buttons on smartphones have slowly been going extinct. Google pushed hard for that and has always developed its Nexus phones (now Pixels) to have a software navbar with no hardware control shenanigans.
Samsung, on the other hand, pushed hard to keep its hardware controls for years. The classic Sammy smartphone had a hardware home button in the center of its chin, with a couple of capacitive touch buttons for Recent Apps and Back neighboring it.
However, since the
Galaxy S8
came out and proclaimed war on all bezels, it also turned a cold shoulder on the physical home button and capacitive touch keys. Now, Sammy — like everyone else — has a virtual navbar.
We wondered — do you miss the always-present hardware buttons, or do you like this complete switch to digital? So, we ran a poll... Here are the results: