Samsung looking to break its R&D spending record next year, mobile chips and OLED displays in focus
10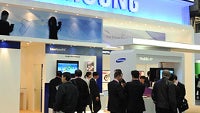 South Korean media cited company officials today that Samsung is planning to expand its Research and Development spending, as well as build new factories to the tune of 33 trillion Korean won, which is the mind-numbing $39 billion.
The bulk of these investments is destined for the company's "system LSI business", which is mobile processors and OLED displays, which sounds like music to our ears. 15 trillion won will be invested in silicon next year, and 8 trillion of those will go towards mobile chips.
The LCD business investment is receiving a 2 trillion axe, which is essentially halving it, but OLED display development will get 7 trillion won more next year.