Samsung lifts the lid on its torture chamber, reveals several of its quality tests
27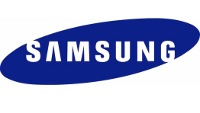 When it comes to Samsung, the highest-selling smartphone manufacturer in the world, it is more than certain that durability tests are a substantial part of the manufacturing process, because the tens of millions of mobile devices the company sells all over the world annually should withstand different climate conditions. But what are these tests? How exactly does the Korean company torment its products in order to guarantee their long-lasting endurance?
According to Shara Tibken, senior writer for CNET, who recently visited Samsung's testing labs in the South Korean city of Gumi, the smartphone manufacturer uses some rather extreme durability tests. Completely automated, these tests allegedly put the mobile device to the limit. For example, the smartphone batteries are being zapped with stun guns in order to test their durability against static electricity. Tibken claims that she had observed a Samsung Galaxy Mega being locked up in a machine and severely twisted. Furthermore, Samsung tests the endurance of the home buttons of its smartphones by repeatedly pressing them several hundred thousand times, which is significantly more than you'd ever press the home button of your smartphone.
Shara Tibken claims that Sammy performs more than 7000 different tests on its mobile devices before they are ready for mass production. According to her, not only smartphones are being so rigorously tested, but other electrical devices as well. It looks like these kind of durability tests and practices for Samsung's products wouldn't have been possible if the Korean giant didn't produce the majority of its components and products on its own. Well, it is usually very hard to get information like that straight for the horse's mouth, because big manufacturers tend to keep their quality control tests a secret, but thanks to Shara Tibken we can take a glimpse at Samsung's torture chamber.
Well, we can only hope that the Korean company will produce sturdier and more durable devices in the future, because this will not only stimulate the competition, but will also improve the overall customer satisfaction as well.
source:
CNET
via
SamMobile