Samsung is rushing to add iOS support to the Gear S2 watch?
39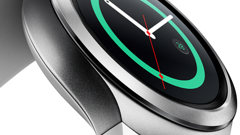 According to a report published today, Samsung is planning on adding iOS support to the Samsung Gear S2 smartwatch. The Tizen powered wearable would connect to an iPhone through a Gear Manager app for iOS. The watch already connects to all Android smartphones. While the report didn't mention a date when Samsung will have iOS support for the Gear S2 ready, the company is believed to be looking to launch the app as soon as possible before Apple introduces the next-gen version of the Apple Watch.
Yesterday, we passed along the results of a survey showing that
41% of dissatisfied Apple Watch owners would buy the next version of the timepiece
, so Samsung does have a legitimate reason to rush out an iOS Gear Manager if it wants to take smartwatch sales away from Apple. Those using iOS need to keep in mind that just because the watch will eventually pair with an iPhone, it doesn't mean that the user experience will match what Android users receive.
The report also added that Samsung is producing a new version of its Cross Ballpoint C-Pen stylus. This is a stylus that works on all touchscreen devices, and also doubles as a ballpoint pen for those times when you must turn to paper. The new code name for the device, BT C Pen, suggests that the product will include Bluetooth connectivity. We could see Sammy include the new Cross Ballpoint C-Pen stylus with the next-generation Samsung Galaxy Tab E.
source:
SamMobile