Over 40% of dissatisfied Apple Watch owners would buy the next-gen model
67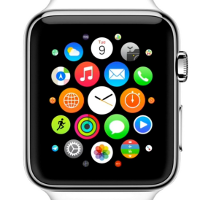 According to a survey of 330 dissatisfied Apple Watch owners, a majority of those who aren't happy with the timepiece gave it enough time to see if would grow on them. 55% of the 330 said that they waited two or more weeks before deciding to stop wearing it. 17% knew within days that the watch was not for them, and 28% gave up on it within two weeks. 50% of the unhappy Apple Watch Sport owners have since stuffed their device in a drawer, while 65% of the unhappy Apple Watch owners did likewise.
So why was this group of 330 dissatisfied with their Apple Watch? Good question. 67% of them said that it ran too slowly, while 89% couldn't find the value in the watch. 80% thought that the functionality was too limited, and 59% complained that the battery didn't last long enough. 63% found that tilting the watch to get the time was an annoyance and 51% thought that the Apple Watch was too hard to use.
33% of those surveyed said that they bought the Apple Watch to evaluate it from a technology standpoint. While 36% of the 330 dissatisfied Apple Watch buyers say that they don't own the device anymore, 11% still wear it regularly and 19% wear it "somewhat" regularly. Interestingly, one-third of the respondents said that they no longer wear any watch on their wrist after giving up on Apple's smartwatch.
Despite being dissatisfied with their purchase of the Apple Watch, an incredible 41% said they were likely or very likely to purchase the next version of the Apple Watch. There has been some speculation that the next version of the timepiece will be a stand-alone model that won't need to pair with an iPhone to make/take calls.
330 people unhappy with the Apple Watch are surveyed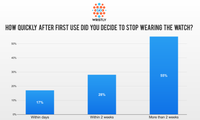 source:
Wristly
via
AppleInsider