Samsung introduces new version of bada: Multitasking, Voice-recognition, HTML5 support
2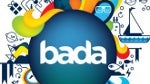 Samsung just unveiled the latestversion of its bada mobile platform generally used on moreaffordable handsets. The new version of bada adds some significant featureslike multitasking, voice-recognition and HTML5 support. Such a big update brings plenty of possibilities for Samsung to release more affordable handsets, which mimic most of the functionalities of operating systems like Android. Handsetsrunning Sammy's OS will be able to support NFC chips for near-fieldpayments as well.
In addition, the company has updatedthe familiar bada interface by improving home screen personalisationoptions. The update brings more flexibility for the arrangement ofitems on the home screen. The latest bada has support for 3D sound as well.
Sammy released the Samsung Wave, its first bada handset, last year with what was seen as a revolutionary Super AMOLED screen.

source: Samsung Ukraine