Samsung in advanced talks to acquire firm behind 10x optical zoom tech
10
Cameras with optical zoom are already the norm and not head-turning highlights, but there's lots of room for further improvement and growth as showcased by a few Chinese juggernauts which are showing Apple and Samsung that 2x optical zoom just doesn't cut it anymore. Chief among these is Chinese giant Oppo, which recently showcased
a 10x lossless optical zoom solution
that could potentially be a game-changer for the camera industry.
We just heard that Samsung is reportedly in very "advanced talks" of acquiring Israeli company Corephotonics for $150-$160 million, which happens to have more than 150 zoom-related patents that are applicable to smartphone cameras and has actually worked alongside Oppo on the 10x lossless zoom tech. Back in 2017, Oppo showcased its 5x zoom tech at
MWC'17 in Barcelona, Spain
, which was most certainly co-developed with Corephotonics as well. And it's not just 5x and 10x cameras, Corephotnics' white paper of their latess invention reveals that
"combined with multi-frame technologies, image fusion and multi-scaling, this camera (setup) could provide up to a total of 25x zoom factor,"
which is wow-worthy.
So how does this prisma-powered optical zoom technology works? Rather simple - it uses a prism that refracts incoming light and redirects it towards a perpendicularly-placed camera sensor inside the phone. Unlike regular setups, where the tiny physical space is preventing manufacturers from employing longer lens for higher optical zoom, the periscope placement largely eliminates the physical constrains, allowing lens with way longer than usual focal lengths to be used.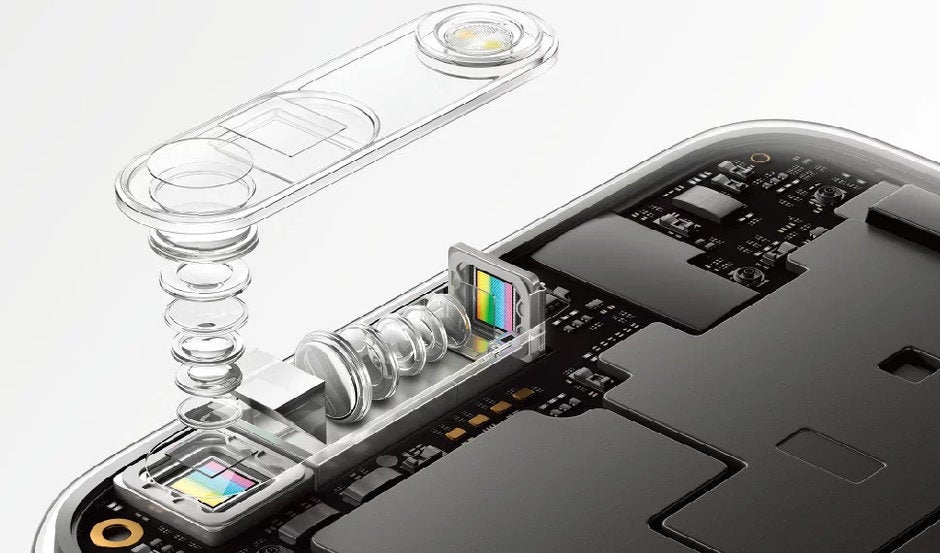 Oppo's periscope-like hybrid camera zoom tech
Acquiring a company with so much insight in the field would clearly indicate that Samsung could be very serious about the imaging capabilities of its future phones, and while nothing's official until it is, it's likely safe to say that many future Galaxy devices will be betting hard on optical zoom. Samsung actually joined the "zoom camera" game a little late in 2017 with the Galaxy Note 8, when most of its competitors already had a few such devices in their portfolios, but it seems that the South Korean giant will be going all-in, and the projected acquisition of Corephotonics could really help it in the armament race.
Oppo's 10x camera tech will be demonstrated at MWC'19, and we'd love to check it out.
Recommended Stories