Samsung hopes to ship at least 35 million Galaxy S5 units this quarter
44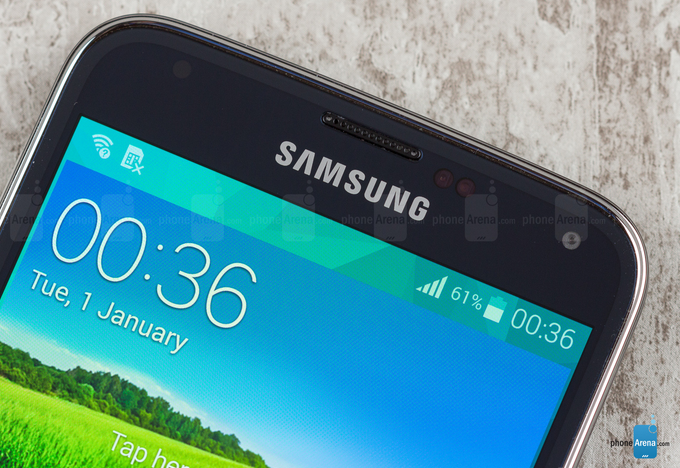 Samsung launched its new
Galaxy S5
flagship on April 11 around the world, and
initial reports
say that sales are going well - better than initial sales of the Galaxy S4 from last year. Now, a new report coming out of South Korea has it that Samsung expects to ship at least 35 million Galaxy S5 handsets this quarter (by the end of June).
According to The Korea Times, an unnamed senior Samsung executive declared that "the S5 will be a major turning point for Samsung's mobile business. That's why Shin Jong-kyun, the company's mobile chief himself, checks sales figures and stock movements."
"Against earlier expectations, the S5 was well-received by consumers in the global market. We don't have any plans to advise our big clients to unload their Samsung stock," a senior fund manager from a US-based investment bank in Seoul was quoted as saying.
While shipments won't be immediately translated into sales, 35 million units is still an impressive figure that will likely allow Samsung to further consolidate its position as the world's largest smartphone maker.
The Galaxy S5 is currently available in 125 countries, including in key markets like the US - where the handset can be purchased via all major mobile carriers (Verizon, AT&T, Sprint and T-Mobile).
The Korea Times also noted that, according to some insiders, until now Samsung shipped a total of 63 million
Galaxy S4
units, but only 40 million were actually sold - so the rest of 23 million units is probably sitting in stores and warehouses waiting to be purchased. We're assuming that Samsung will significantly reduce the selling price of the S4 in every market, now that the S5 is also available.
source:
The Korea Times
via
Android Authority