Samsung has been spilling out its plans to take on Apple at the heart of Silicon Valley last week
9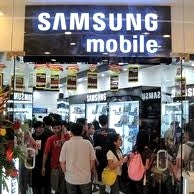 At a Silicon Valley event last week, which supposedly saw Samsung's execs flying over all the way from South Korea, the company has made a presentation with some of the technologies it intends to use in the battle against Apple's domination in the next year or so. At least that's what an analyst from The Street claims, and these guys have been right at least a few times, like for the
Verizon iPhone
.
There's no doubt that on the way to become the
top cell phone manufacturer
you'll create a few enemies, and the recent
patent lawsuits by Apple
against Samsung are a proof. The rogue Russian tech blogger Eldar Murtazin already hinted in an op-ed that the whole
lawsuit battle is actually a distraction
in support for the grander skirmish over the next generation of Samsung's high-end Galaxy S line, and the Apple iPhone after the one in September. Samsung, he said, plans to utilize an edge-to-edge high-resolution Super AMOLED display in the Galaxy S3 phone, which might even appear for the holidays, and that prompted Apple to file some lawsuits to have leverage against Samsung's plans to keep this screen and other things for itself.
These might be all intentions, though, but the slides at the Silicon Valley meeting of Samsung included such gems as a
dual-screen phone
in the works, and a tablet with an ultra high-resolution display. Both are very plausible, and we'd be surprised if Samsung didn't utilize the 2560x1600 pixels 10-incher that
it showed at the SID display expo
last week, not to mention the
flexible AMOLED
screens it has shown prototypes of, which are begging to go into a dual-screen setup. The analyst said that at the meeting Samsung mentioned it is already probing CPU and GPU combinations that can power such high-resolution tablet screens without sacrificing on battery life.
Some other technologies that are to go in Samsung's mobile products were included in the slides, such as
wrist-wearable devices
, NFC chips, and leveraging the Wi-Fi Direct technology that is in phones like the
Samsung Galaxy S II
, to stream 1080p video at 60fps to Wi-Fi-enabled displays, which might be a take on Apple TV.
Apple is certainly winning with its tight integration of software and hardware, not only with the looks and silicon, so Samsung is planning to address that as well, by introducing smartphones tightly integrated with cloud services. Bearing in mind that these will most probably be Android devices, the analyst assumes we might even see some convergence between Chrome OS and Android a year or two down the road, for smartphones and tablets.
He says it might also be Samsung's own cloud OS, perhaps even retooling of bada, but we doubt Samsung would waste money and effort on that to fragment the market even further. Moreover, if what Murtazin says, that Samsung is working very closely to produce unseen cloud integration with Google's services for the Galaxy S3, turns out true, then it will be clear that Samsung and Google are waging an all-out war with Apple for smartphone and tablet domination. We as mere gadget lovers can only benefit from the fight, even before the dust settles.
source:
TheStreet
via
SlashGear