Samsung expects a drop in operating profits for the second consecutive quarter
15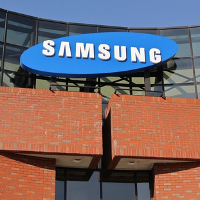 Samsung announced on Tuesday, that it expects to report its second consecutive quarter with a decline in operating profit. For the three months ended March 31st, the Korean company is expected to report that Q1 operating profits declined in a range of
2.1
% to 6.6% from a year earlier. For the prior three month period, the Korean tech firm announced a 6% drop in operating profits. That was the first year-over-year decline in Samsung's operating profits in two years. Analysts blame the lower earnings on the competition in the smartphone market that has dropped the average price for Samsung's smartphones.
Samsung estimates that its operating profit will range between 8.2 trillion won to 8.6 trillion won ($7.8 billion to $8.2 billion USD) for the first quarter. Sales are forecast come in between 51 trillion won and 55 trillion won A year earlier, Samsung reported an operating profit of 8.78 trillion won on sales of 52.87 trillion won.
Led by strong smartphones sales, Samsung's operating earnings peaked in the third quarter of last year at 10.2 trillion won. The Korean tech titan spent 12.2 trillion won in marketing expenses during 2013, compared with 10.9 trillion won in 2012. That high level of marketing to revenue cannot be sustained, which is why Sammy is cutting back on that ratio this year.
Samsung does not report estimates of net profits, and will report final earnings numbers at the end of this month.
source:
WSJ