Samsung expanding Galaxy Gear smartwatch compatibility to the Galaxy S4, S3, Note 2 and many others
17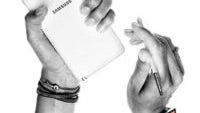 Samsung's
Galaxy Gear
smartwatch wasn't much of use for anyone but
Note 3
owners until recently, but that is all about to change, as Samsung announced compatibility with its most popular handsets.
Later on this month, a whole stable of Samsung phones will also start to get the compatibility update. These include the Galaxy S4 mini, S4 Active, Mega 5.8, Mega 6.3, and S4 zoom. Of course, as usual, the update availability will roll out gradually through countries and carriers, but the wheels are in motion, so if you sport any of the phones mentioned, you will soon be able to flaunt a Galaxy Gear on your wrist, too.
Samsung Extends Galaxy Gear Compatibility to Galaxy S III, S4, Note II, and More

October 23, 2013

Samsung provides more users with enhanced flexibility and freedom via extended Galaxy Gear compatibility

Seoul, Korea - Oct 23, 2013 - Samsung Electronics Co. Ltd. today announced that more Samsung devices will be compatible with Galaxy Gear, a perfect companion device that makes mobile communication easier and more enjoyable.

Galaxy Gear will be available for use with Galaxy S4, S III, and Note II through the Android 4.3 (Jelly Bean) update. The update came first to Galaxy S4 devices in Germany in October. Samsung will also extend Galaxy Gear compatibility to other GALAXY devices – including Galaxy S4 mini, S4 Active, Mega 5.8, Mega 6.3, and S4 zoom – through a separate software update beginning at the end of October. Software update schedules for each device will vary by country and carrier.

"Extending Galaxy Gear compatibility to more Galaxy devices reflects our deep commitment to continuing to deliver enriched mobile experiences to our consumers," said JK Shin, CEO and President of IT & Mobile division, Samsung Electronics. "Through a significant effort to enhance and enrich the Galaxy experience, Samsung continues to empower our users in their mobile lives and enable smart freedom with Galaxy Gear."

Samsung Galaxy Gear
Galaxy Gear will enable Galaxy S4, S III, and Note II users to make and answer calls and view incoming messages and notifications with just a glance. For a closer look at more important messages, users can simply pick up their master device and the Smart Relay feature instantly reveals the full content. Users can also find major social apps on Samsung Apps to maintain connections to their social networks via Galaxy Gear.

With a 1.9 Megapixel camera, users can snap a visual memo by simply tapping Galaxy Gear's screen. Photos are then easily and automatically saved in the master device's gallery. Users can enjoy a built-in Pedometer app and use Galaxy Gear to control the music played on their master devices. Of course the device also functions like a watch, with the option to change the face with 10 different clock options and even more options available via Samsung Apps.