Samsung denies accusations that it's using recycled AMOLED displays with new smartphones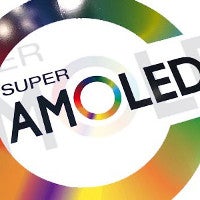 Yesterday we received a tip that directed our attention to an accusation that Samsung was facing in its home country of South Korea, with several links pointing towards what we understood to be some kind of supporting evidence – a video and several links. One of them pointed to a message board (since removed), the other to a shared Evernote entry (since removed), and the third – to a Twitter handle. Apparently, an employee for Samsung's smartphone manufacturing arm is blowing the whistle, claiming that the electronics giant is using recycled AMOLED display panels for the production of new flagship devices – the
Galaxy Note 4
in particular.
We'll be blunt and admit that the language barrier precluded us from reaching a conclusion, especially since the supposed evidence we received was vague to say the least. As it turns out, however, the allegation became a hot topic in South Korea, at least enough for Samsung to take to its official corporate blog in order to dispel the rumors and deny such a practice exists within the company. According to the piece, (translation by
BusinessKorea
), nothing of this kind is happening at all at its manufacturing plants:
"
There is a rumor that we have used recycled AMOLED display panels in our smartphones, but it is not true at all
," the statement starts, "
Recycled AMOLED display panels have not been used at all in product manufacturing processes, while some of the panels have been employed for paid warranty services
."
Indeed, according to Samsung, recycled AMOLED displays are only offered to consenting customers, who are in need of a repair, in order to lower the bill. Moreover, Samsung says that the aforementioned whistle-blower is not employed by the company and that it isn't clear if the plant seen in the video (below), where an employee is allegedly outfitting a Note 4 unit with a recycled AMOLED display, is actually a Samsung factory.
So who's right? Quite frankly, until we can see some tangible evidence, we're inclined to believe Samsung, but we'll keep our ear to the ground in case this goes any further than it has so far.