Samsung considers expanding Music Hub to new devices
4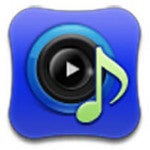 The
Samsung Music Hub
gives you access to a library of over
19 million tunes
with thousands of new songs added every day. Users get unlimited plays with no pesky ads to interfere with the enjoyment of listening to your favorites songs. If you can't find that song that has been on your mind since you heard it mangled on American Idol, a search bar will help you find it and the service will even make recommendations customized just for you.
Proud of your play list? With Samsung Music Hub, you can share your jam with others. And if you keep thinking that CCR is singing that "
There's a bathroom on the right
," instead of "
There's a bad moon on the rise,
" seeing the
lyrics appear on the screen
as the song plays should help you avoid similar mistakes in the future.
high quality
, smooth streaming of your tunes.
The buzz is that Samsung is thinking about taking Music Hub and using it to compete against the Google Play Store and Amazon's MP3 Store. Samsung Media Services TJ Kang has been talking about expanding the availability of the service to include Samsung devices like tablets, smartphones, Smart TV's and refrigerators. Expansion could also include licensing the service to other OEMs producing Android devices. Right now, with Music Hub available in 6 countries, expansion is supposedly penciled in for 2013, but this depends on specific deals on territory and also depands on Samsung's 2013 road map. We should see a
Samsung Galaxy S IV
and a Samsung GALAXY Note III this year.
It looks like the Google Play Store will have a challenger in the Samsung Music Hub. If Samsung does go up against Google as a direct competitor, what is the manufacturer saying about Android? Should we expect to see
Tizen flavored handsets
move up on Samsung's depth chart?
source:
TheNextWeb
via
AndroidCentral