Samsung confirms its Galaxy S4 mini uses Snapdragon 400 chip
47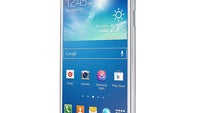 This bit of information may have been revealed by benchmarks already, but it is good to have an official statement on the matter as well. All of the Samsung Galaxy S4 mini variants use a Qualcomm Snapdragon SoC, as the Korean tech giant confirmed for us.
In particular, the chips in question are the MSM8930, used for the 4G LTE model of the Samsung Galaxy S4 mini, and the MSM8230 used for the 3G model of the smartphone. Both chips are part of the Snapdragon 400 series of system-on-chip solutions, made using 28nm manufacturing process and paired with the Adreno 305 graphics unit.
Or in Samsung's own words:
Samsung uses Qualcomm's processor, MSM 8930 Pro for 4G LTE and MSM 8230 Pro for 3G. The only difference between the two chips is that a different network(4G or 3G) supported.
For those who need a reminder, the
Samsung Galaxy S4 mini
is – as the name suggests – a physically smaller version of the Galaxy S4 smartphone. It is bound to hit the market soon as a compact alternative to the Korean company's flagship smartphone. Want to learn more? Then our
Samsung Galaxy S4 hands-on
may pique your interest.
UPDATE:
As our reader S4Mini points out, Samsung is most likely referring to the MSM8930AB and MSM8230AB SoCs by Qualcomm, wich come with dual-core Krait 300 processors clockable at up to 1.7GHz. The MSM8930 and MSM8230 come with dual-core Krait 200 processors that can go only up to 1.2GHz.